DISSIDENT CONNY LARSSON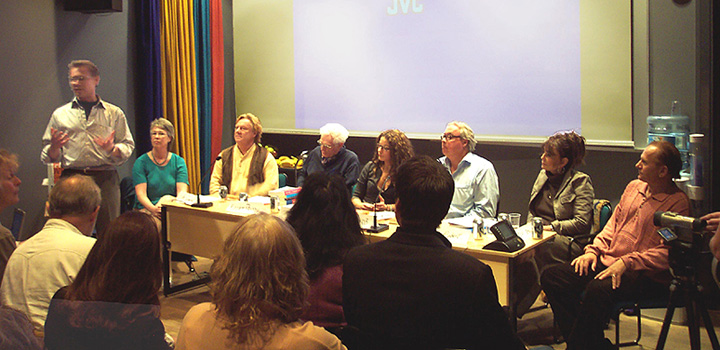 Conny Larsson's book presented to the press and ca. 100 persons at the Stockholm Royal Mint, 2005,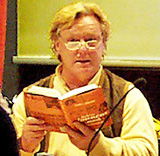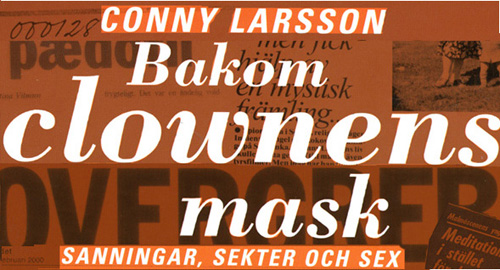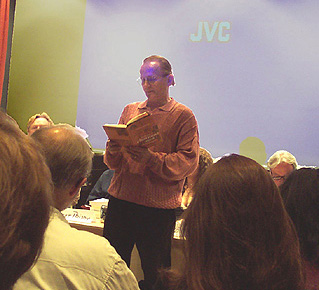 Conny Larsson reads from his new book, and famous Swedish actor, Per Ragnar, also reads from Conny's book
READ EXCERPTS FROM 'BEHIND THE MASK OF THE CLOWN'

Personal
Comment by Per Ragnar

The more personal - all the more valid, as my life as a writer and lecturer has taught me. Conny's book is deeply personal. Extremely personal, with unique, individual experiences. That's why it's so strong.
All seekers can identify themselves in their different life stages, read into and recognise their own story in Conny's. The pain, the hope, the longing, the overthrow, the let-down ... his great emotional voice vibrate and inspire identification and empathy.
A compulsory book for all seekers - which is of course an unrealistic thought. Each seeker, like Conny, has to follow his way of life, and get "struck" by karma in life's great teaching of all living beings. Souls walk from dark to light. There are no shortcuts. Also no late entries. Everything that one meets is teaching, the unpleasant good on the road to goodness, the insight, the everyday life of the throughgoing love.
Per Ragnar, Actor
OTHER PARTICIPANTS ON THE PANEL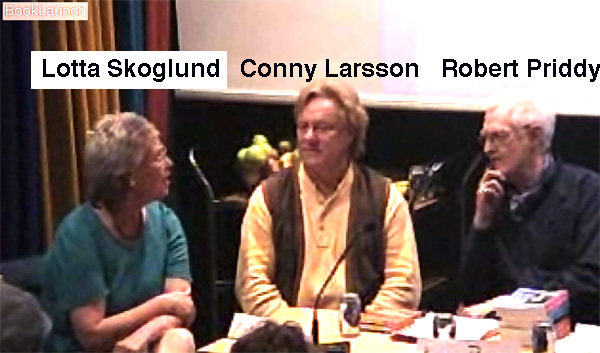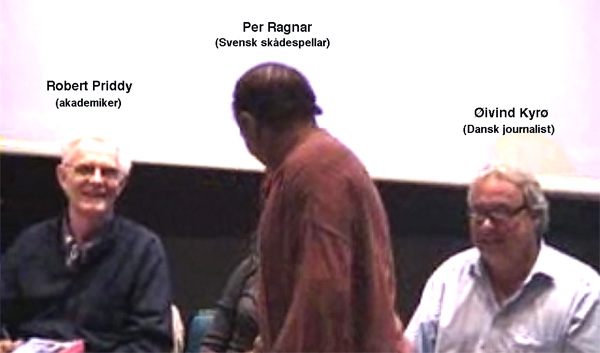 Lotta Skoglund is a Swedish journalist, TV producer and author. Per Ragmar is a well-known Swedish actor, director and author. Øjvind Kyrø is a Danish journalist, author, TV director and producer of the Danish TV documentary ('Seduced by Sai Baba')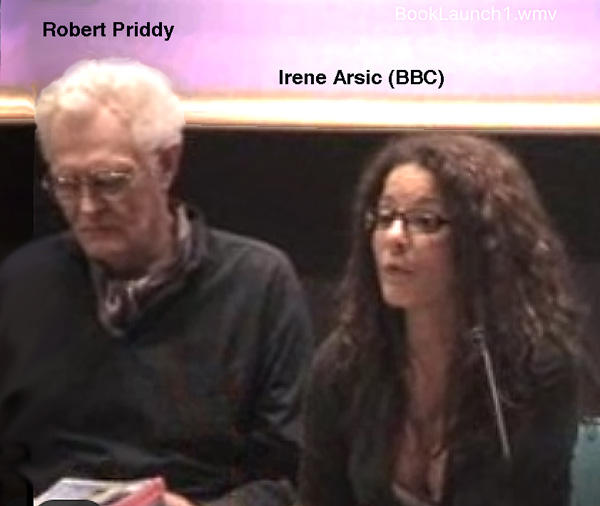 READ EXCERPTS FROM THE BBC WORLD PRODUCTION 'THE SECRET SWAMI'
in which film team Irene Arsic served as a researcher. The team was in contact with Priddy for information and advice on procedure etc.