LISA DE WITT IS AN INTERNET TROLL WHO USES FILTHY LANGUAGE AND VICIOUS SMEARS AGAINST MANY FORMER FOLLOWERS OF HER GURU, SATHYA SAI BABA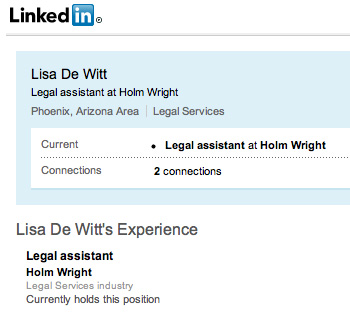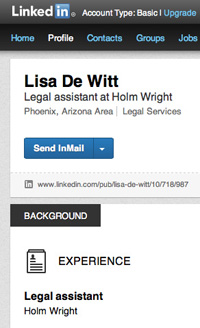 For a legal assistant at a law firm, as is de Witt, which position she currently holds (see here) to resort to such uncontrolled lies and hate postings is noteworthy. The law firm has removed the URL where they had listed her (last year) as a Legal Assistant who had worked for them for 11 years (a kind of dissociation to protect their name? The defunct page, also removed from the wayback machine, was at http://www.holmwright.com/staff.html. Their current page (http://www.holmwright.com/staff.php) contains no mention of de Witt, though they still employ her. This shows that they accept or even condone her fanatical and illegal activities sufficiently and keep on employing her.
A small sample of some of the massive abuse and libel that Lisa de Witt - self-proclaimed Sathya Sai Baba devotee - has employed on Yahoo group sathyasaibaba2 (now defunct after being deleted by the moderator). Her fanatical mind and degenerate moral behaviour is evident from her calling serious critics 'perverts' 'gang bangers' etc. and using all manner of degraded language and assertions about many of them. She carefully hides her address and particulars becuase she is liable to prosecution for a major libel against Barry Pittard, one whch originated with her sponsor, Gerald Moreno, namely that Barry Pittard fathered a son with an underage girl - is a pedophile. This despite Moreno having himself corrected his mistake (grudgingly and without any apology to Pittard, being the one time he has had to retract one of his many untrue claims).
Lisa de Witt tried to hide behind her Yahoo usernames 'conscientiousobjector2000' and 'Babafan', but her name was eventually traced by some of those who had sustained her verbal assaults for a long time. She still carefully conceals her address or other details which could put her in direct jeopardy of getting a court order against her.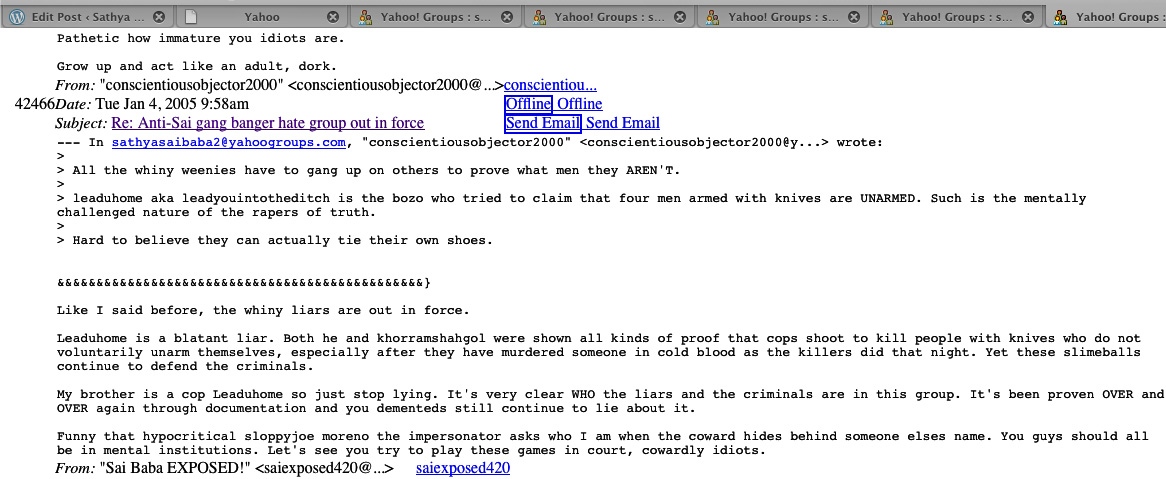 Here we see how Lisa defies all public documentation and prefers to think and say only what she wants - in the face of all facts.... see Robert Priddy here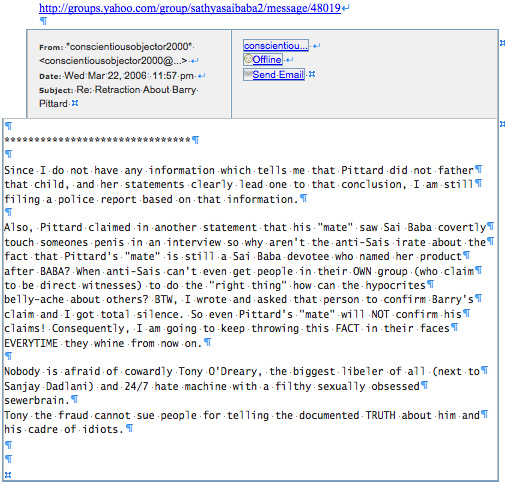 The following is Lisa de Witt on Tony O'Cleary, a former devotee of Sathya Sai Baba who took up the cause of exposing him on vatious discussion boards and groups, where Lisa de it abused him daily for years:-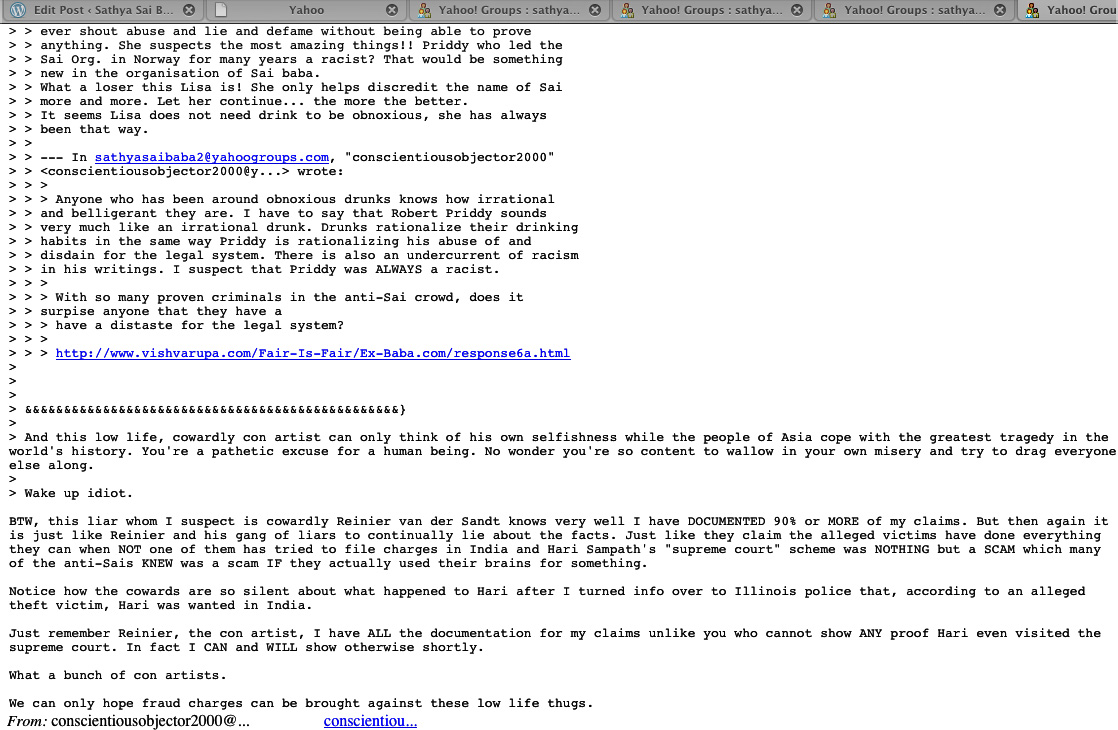 The lovely Lisa is a close friend of Joe108 - Gerald Moreno - who for a long time even defended Sai Baba while thinking him to be a sexual abuser (see here)! Though he now claims that Sathya Sai Baba cannot be a sexual abuser because he has not been convicted of it (due in fact to his protection to the highest levels of the Indian government and judiciary) Moreno also defended Swami Premananda on his website vishvarupa.com, who is serving a double life sentence for rape and murder after his appeal to the High Court was rejected. This is the apex of denial... shared in totally by Moreno's friend, Lisa de Witt.
Not least, Lisa de Witt constantly attacked a former follower of Sai Baba, Sanjay Dadlani, with her usual vile and unreasonable accusations. Some of her excesses of language and dirty mudslinging can be viewed at the following blog site