THE FOLLOWING COMMENT DEMONSTRATES HOW CONFUSED AND YET AGGRESSIVELY HATEFUL SAI DEVOTEE'S
TRY TO SMEAR AND THREATEN ME AND ALL WHO AGREE WITH ME (WITH POST-DEATH 'TREATMENT' IN AN IMAGINED LIMBO WHERE HE WILL BE WAITING! WHAT STUPIDITY!).
The rancour and outright hate from this hypocriticaland bawdily-depraved 'Sathya Sai Baba devotee' (below) says a lot about him which is rather typical of a great many who profess to be 'spiritual aspirants' who take Sai Baba as their model. His mentality is that of a typical uncritical and zealous Hindu believer in the superstitions and speculative mix of mythology and moralism common to the vast majority of Indians of whatever religious sect or cult. To put one's faith in a provenly failed 'avatar' is foolish (considering the information now available) and can lead to huge disappointments, great uncertainties and not uncommonly mental derangements that can be harming or even fatefuil (espeially if they come into the web of deceits of most Hindu gurus, who bid for large followings, money, power, sex and whatever). His name-calling is water off a ducks back for he can have no conception whatever of my person or the wide world in which I have lived and travelled, nor of how I came to know the truth about Sathya Sai Baba - so opposite in almost every way to his boasts about himself. A massive deception, now revealed to the wider world, but backed up to the top of Indian society until his deathm but now in sharp decline.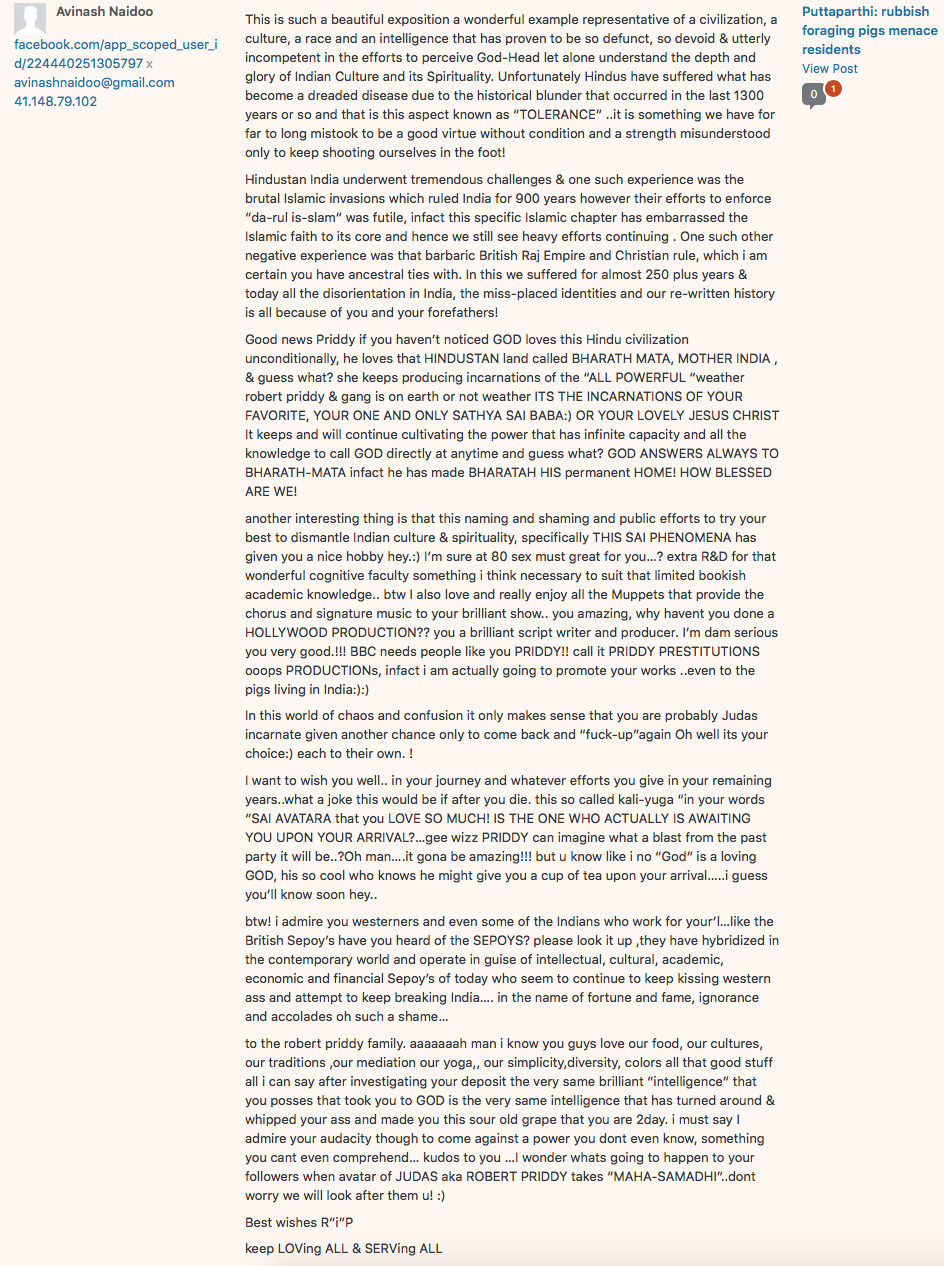 Not enough with the above, this nationalistic Hindu shows what kind of specious and deranged arguments and slurs are common to so many guru devotees. He commented again:-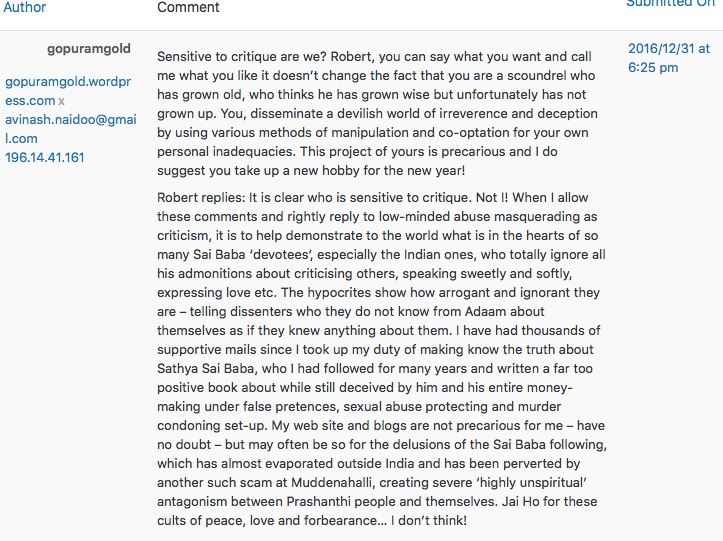 Note: This ill-informed and self-exposing know-all has sent further mails which I no longer open (go straight to my spam box). Besides being a religious delusion consumer, he apparently has personal mental problems.