The Scandinavian Airlines System (SAS) on Sai Baba

Some few years ago the following article was printed in its monthly flight magazine., evidently as a warning to travelers to India - especially those intending to visit Sathya Sai Baba in one of his ashrams (i.e. Prashanthi Nilayam at Puttaparthi, Andhra Pradesh or at Brindavan, Whitefield near Bangalkore in Karnataka State, or his Kodaikanal ashram in Tamil Nadu)

.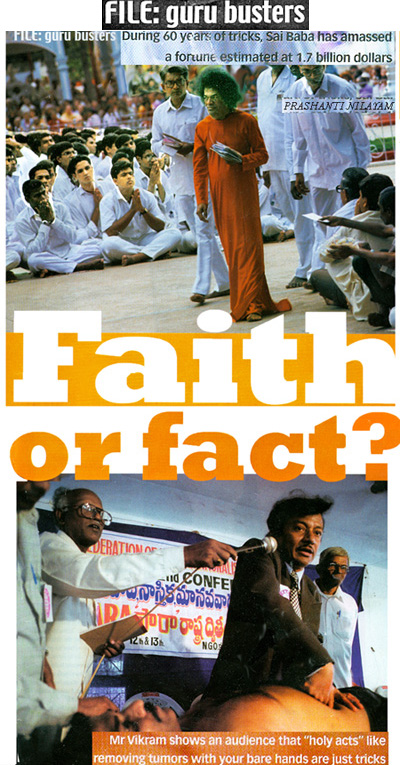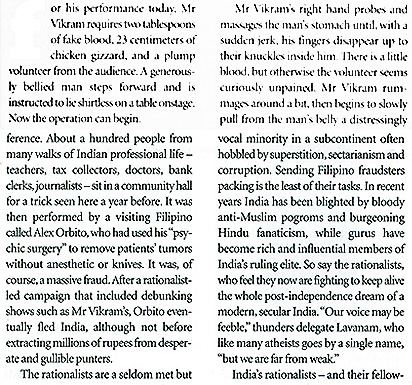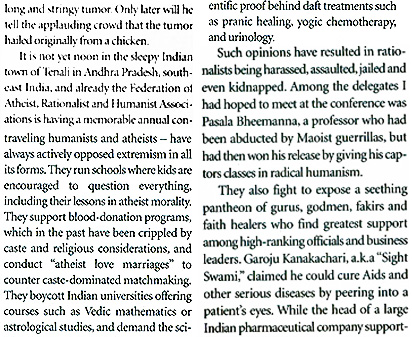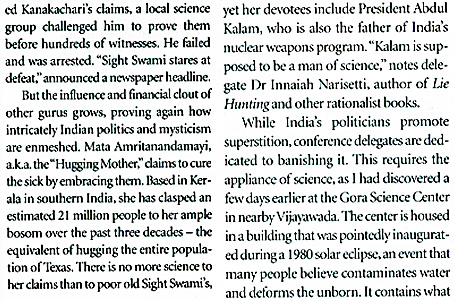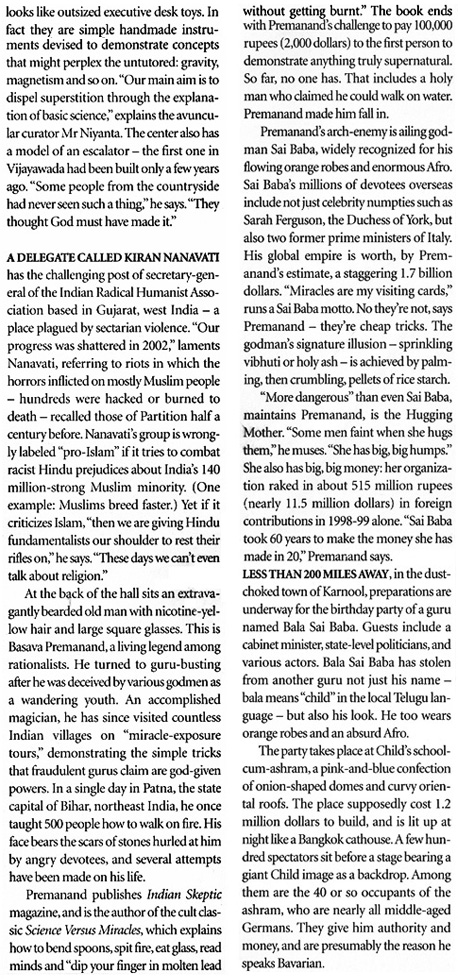 The famous Basava Premanand founded the Federation of Indian Rationalist Associations, which tours the villages of India to educate people by debunking gurus and fakirs whom he considers frauds or self deceived. He also is the convener of Indian CSICOP, a Tamil Nadu based skeptic group which is an affiliate of CSICOP. He is the owner-publisher-editor of the monthly magazine, The Indian Skeptic, which publishes articles on the scientific investigation of apparently paranormal occurrences with a special emphasis on cases from India.
Described by BBC as India's leading guru buster, Basava Premanand has been honoured by the government with its highest award for the promotion of scientific values among the public.

Indian Skeptic on Basava Premanand
List of some Sai Baba exposé web pages by Basava Premanand
Premanand on murders in Sai Baba's bedroom 1993
Premanand on BBC - Sai Baba God man or Con man?
Premanand challenges PM Vajpayee to come clean on cover-up
Supreme Court of India caught out in document corruption
Sai Baba and the Gold Control Act lawsuit
Rational Warrior Basava Premanand's Last Declaration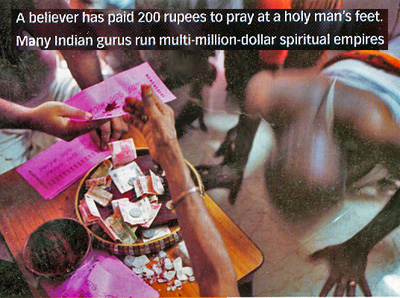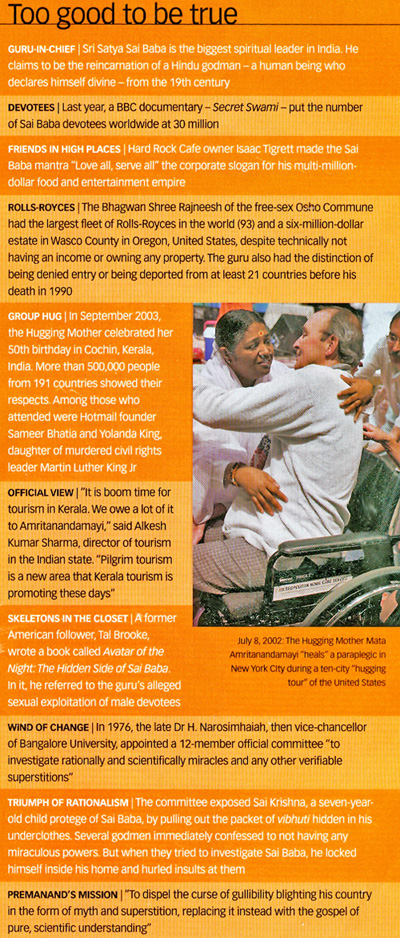 For marching along with 500 volunteers towards Puttaparthi, where Sathya Sai Baba's ashram of the guru stands, Premanand was arrested in 1986 by the police. He then sued Sathya Sai Baba for violation of the Gold Control Act for his alleged 'materialization' of gold objects. The case was dismissed, though Premanand appealed on the ground that spiritual power is not a defence recognised in law
1) Print this Page 2) Use right click here - then 'Open page in new window' to translate

Return to index menu