1. Sant Rampal

There is nothing like the baba business – low start-up cost, minimal investment, and you don't even have to have to shave in the morning! These babas thought they were invincible until the law caught up with them.
1. Sant RampalAfter causing mayhem, "Sant" Rampal is finally in jail. Treason is the latest charge to be added to his already long list of sins which include murder.
Superpowers: Claims to be the successor to mystic saint Kabir, and his followers even believe he is Kabir reborn. There is a reason his followers are willing to literally die for him – he has brainwashed them into believing that a guru can never be criticized.
2. Asaram Bapu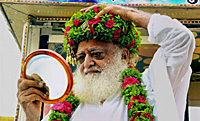 Asaram Bapu claims to be influenced by Bhakti yoga, Gnana yoga and Karma yoga - but isn't seen doing yoga as much as a baba should. He has been arrested for a case of sexual assault against a minor.
Superpowers:
His ashram has developed medicine from cow urine!
He cleared a potency test – at the age of 73.
His site has a 'divine experience' section, but many of the experiences have been submitted from fake email addresses. It also mentions solving "Monthly Periodic Problems of Women" with "Vedic Mantra Power".

3 . Swami Nithyananda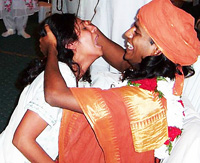 He founded and managed the Nithyananda Dhyanapeetam ashram, until he was arrested for charges of raping his female followers.
Superpowers
Claims to be able to levitate his followers.
Can perform "praana pratishtha "– making a physical idol of a person/god able to answer prayers and grant boons.
4. Chandraswami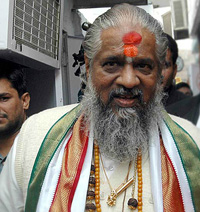 Chandrawami is best known for being the spiritual adviser of erstwhile Prime Minister Narasimha Rao. He was arrested for swindling $100,000 from a London businessman, and was charged Rs. 9 crore for violating the Foreign Exchange Regulation Act. He was also held responsible for involvement in the murder of Rajiv Gandhi.
Superpowers:
Tantric, godman, and astrologer, Chandraswami claimed to read minds and cast spells.
5. Swami Sadachari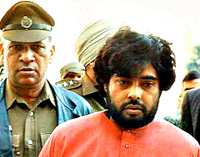 6. Swami Premananda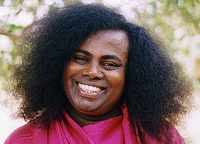 Swami Premananda's resemblance with Sathya Sai Baba could be the reason behind his popularity, and he set up ashrams across 15 countries. He was found guilty of raping 13 girls and sentenced to two consecutive life sentences.
Superpowers:
Along with producing "vibhuti" (sacred ashes) just like Sai Baba, he also produced "lingams" (the representation of Lord Shiva) from his abdomen.

7. Shreemurath Dwivedi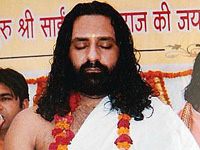 Better known as Ichchadhari Sant Swami Bhimanand Maharaj Chitrakoot Wale, he was your generic breed of godmen. But he was arrested for running a prostitution racket from his ashram.
Superpowers:
Called himself an Ichchadhari Baba – one that can morph into a serpent at will.

OneIndia (http://www.oneindia.com/feature/asaram-nithyananda-rampal-indian-godmen-their-controversies-1566096.html)
Posted by: Anisha Nair Updated: Wednesday, November 19, 2014

Baba Ramdev: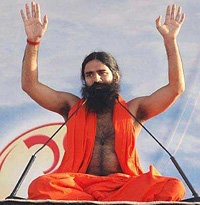 Delhi government's crackdown on Ramdev's agitation at the Ramlila maidan in June 2011 is when the baba became popular for wrong reasons. Ramdev tried to hoodwink the police by wearing salwar kameez and dupatta after they cracked down on the fast against corruption. Ramdev is best known for popularising yoga and has been very vocal about political issues in the country.
Read more at: http://www.oneindia.com/feature/asaram-nithyananda-rampal-indian-godmen-their-controversies-1566096.html
Sathya Sai Baba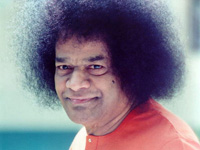 King among all recent Indian godmen, claimed to be Avatar, Creator of the Universe. Baba ruled the hearts of his devotees through many social service endeavours like building multi-specialty hospitals providing free treatment, schools and colleges. passed away in 2011, was also allegedly involved in many controversies including faking 'miracles', sexual abuse and even pedophilia. Baba has often been charged, both nationally and internationally, over the veracity of his miracles. Skeptics and rationalists have alleged from time to time that his miracles 'were simple magic tricks to woo his devotees


DNA (Indian media outlet) "Godmen not new to controversy" /http://www.dnaindia.com/india/report-godmen-not-new-to-controversy-2037295)


---
Gurus who earn 1n millons (by Pallavi Sengupta)
Posted November 20, 2014
Bengaluru, Nov 20: India is a land of spiritualism and 'Bhakti' bhav, doesn't matter
where it comes from. It could be an engineer, a farmer or a commoner, there is no lack
of self-realization and self-stylization in India, especially when it comes to seld-styled
Godmen.
Charity begins at home, they say. Indeed, an asset analysis of the popular godmen
across the country would surely prove that.
Asaram Bapu: The tainted guru has over 350 ashrams and over 17,000 Bal Sanskar
Kendras. The trust also has ashrams in New Jersey and other parts of USA. The main
source of income also includes income through the production of puja materials,
incense sticks, CDs, and more.
Gurmeet Ram Rahim Singh Insaan: Notorious for criminal activities like rape,
murder, sexual assault, the 'guru' is roaming free even after being thrown in jail. He is
said to have over 700 acres of agriculture land in Sirsa, a 175- bed hospital in
Ganganagar, Rajasthan, gas stations, market complexes and over 250 ashrams across
the globe.
The Sirsa-based Dera Sacha Sauda is said to have been established by Shah Mastana J i
from Baluchistan in 1948, as a centre for spiritual learning. However, today, despite th
website claiming that the institute is a non-profitable organization, independent of any
political or commercial affiliations, it runs three specialty hospitals and an
international eye bank. Meanwhile, Ram Rahirn is being investigated by the CBI and
trial is on before a special CBI court at Ambala.
Mata Amritanandamayi: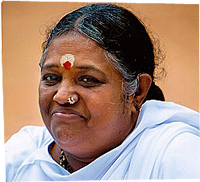 The 'hugging Amma' may have surpassed the asset worth
that of Bill Gates. She is reported to have assets worth Rs 1,000 crore even by the
modest means. In fact, her ashram at Vallikavu is a posh 5-storey building. She also
owns the Amrita Viswa Vidyapeetham colleges, Amrita Institute of Medical Science
(Kochi), Amrita Schools, TV channel. The educational institutions are not charitable
and charge fees according to market rates.
Add to it millions of contributions from foreign devotees. MOreover, Amrita Schools are
located across Kerala. Under the brand name of Amrita Viswa Vidyapeetham, the trust
also runs engineering colleges, business schools, and institutions offering post graduate
courses in biotechnology and communications. These colleges are spread over five
campuses located in Kollam, Kochi, Coimbatore, Mysore and Bangalore.
1) Print this Page 2) Use right click here - then 'Open page in new window' to translate

Return to index menu