PHOTOS OF PRASHANTHI NILAYAM & PUTTAPARTI
Click on photos for further information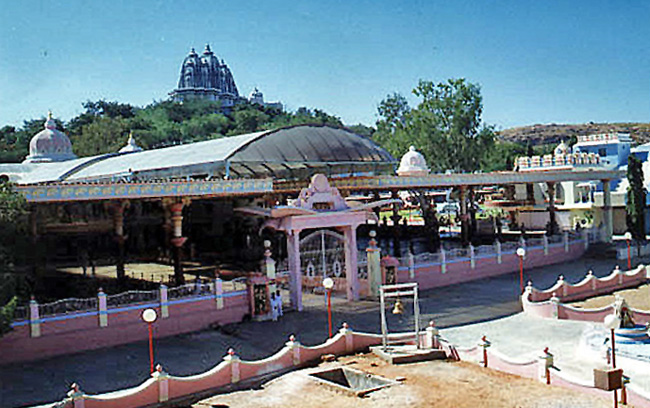 Prashanthi Nilayam Kulwant Hall mantap constructed prior to
70th birthday in 1996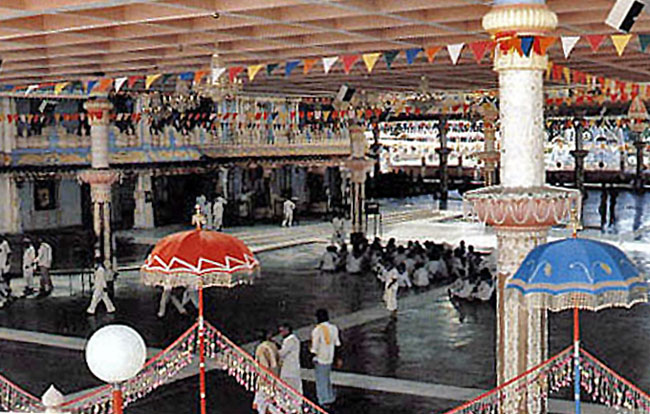 Kulwant
Hall - prior to darsan, before the many chandeliers were installed
Dr. Kulwant Rai, a favourite of Sathya Sai baba, died October 2011.
He had been arrested after CBI investigations showed his involvement in massive financial scams.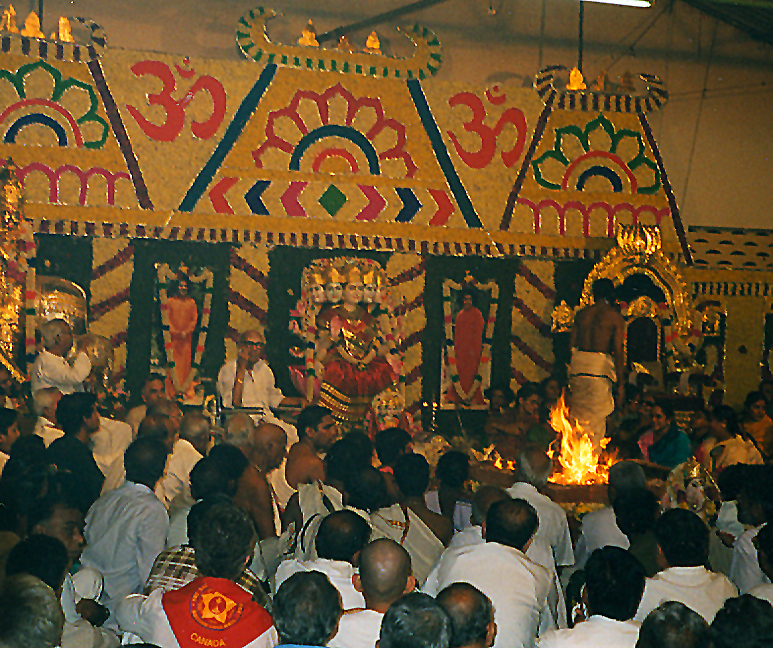 Homa ritual in one of the sheds in Prashanthi Nilayam, 1998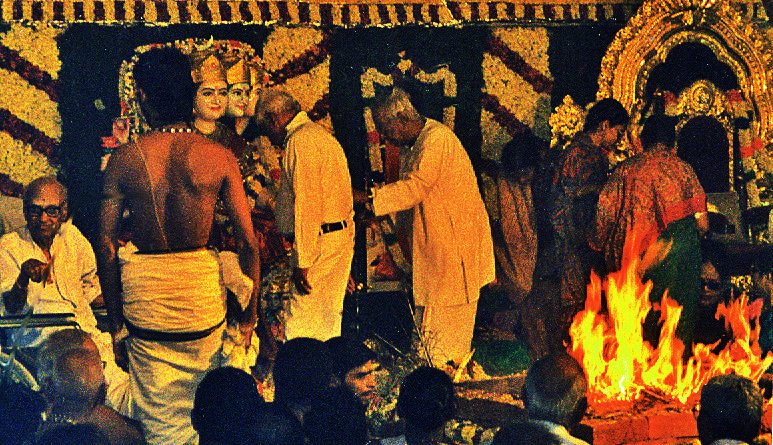 The famous ex-Hindu journalist and former editor of the Indian Express Group, V.K. Narasimhan (centre bowed forward) at the homa ritual in Prashanthi Nilayam, 1998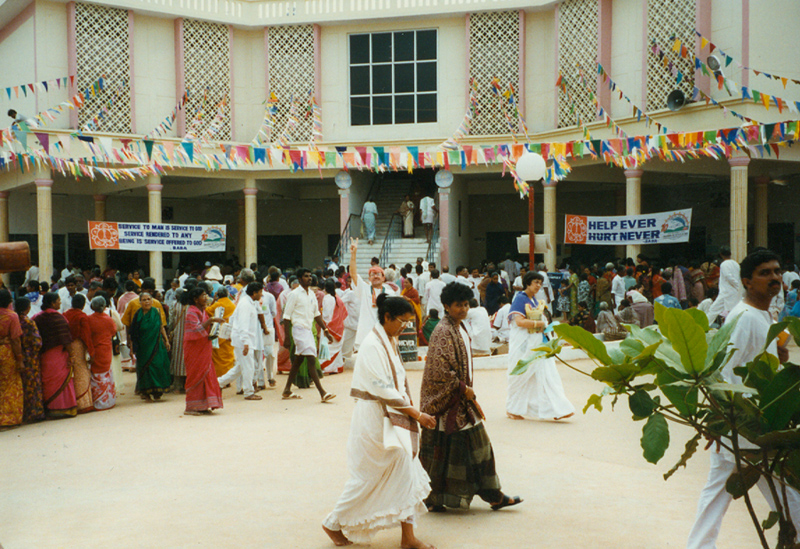 Prashanthi Nilayam shopping centre (recommended by the ashram - visitors ought not to shop elsewhere!)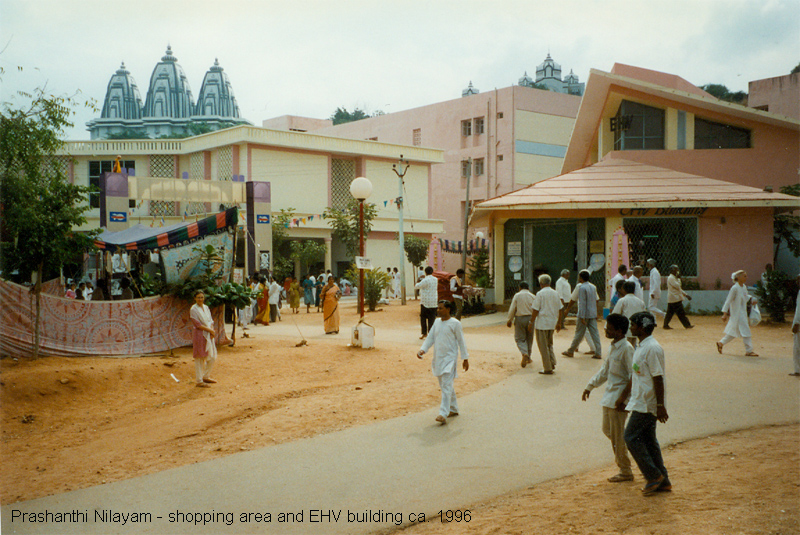 The Education in Human Values building on the right, shopping centre on left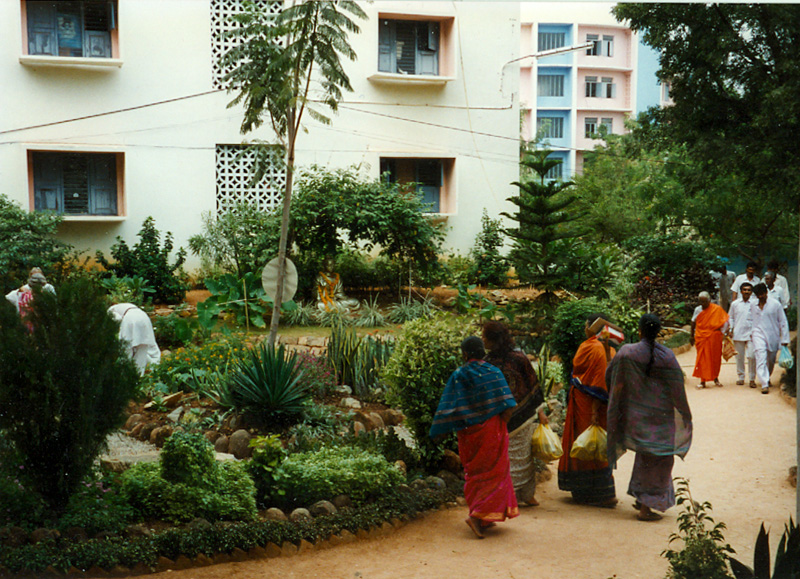 View of ashram quiet spot 1996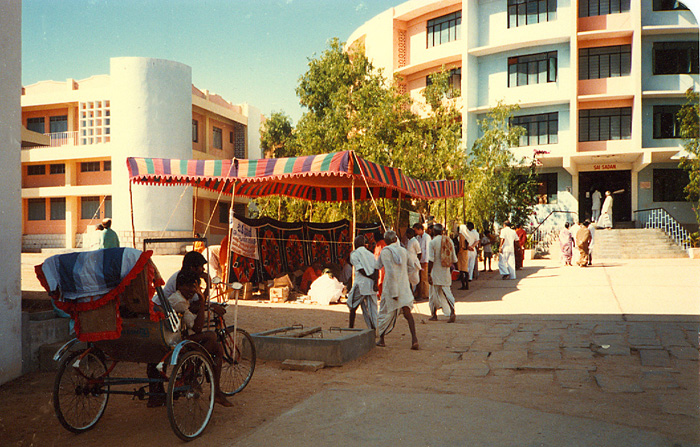 Rickshaw wallah and festival preparations near the roundhouses - 1989?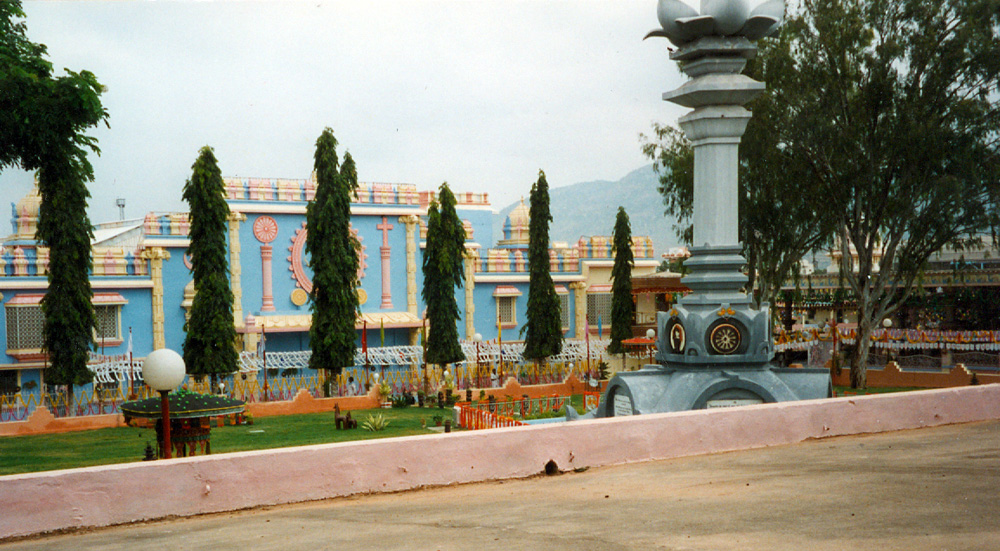 Sthula and Poornachandra auditorium (with Sai Baba's apartment right) during 70s birthday celebration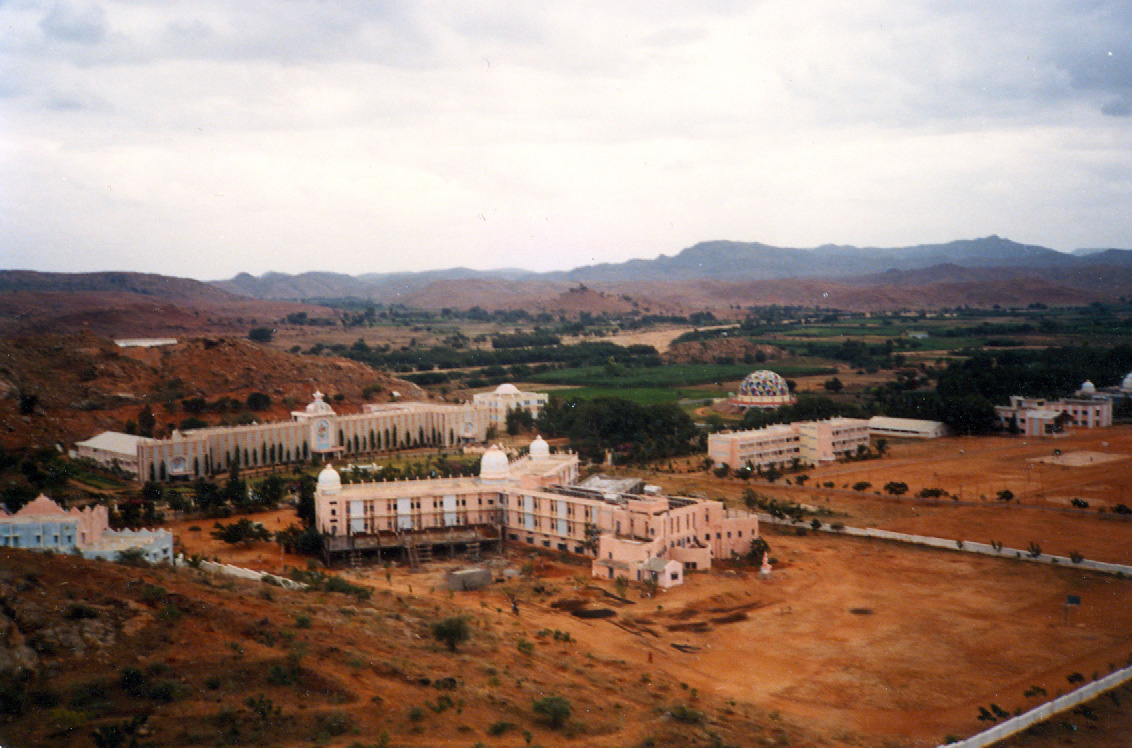 Phototaken from roof og Vidyagiri Administration building early 1987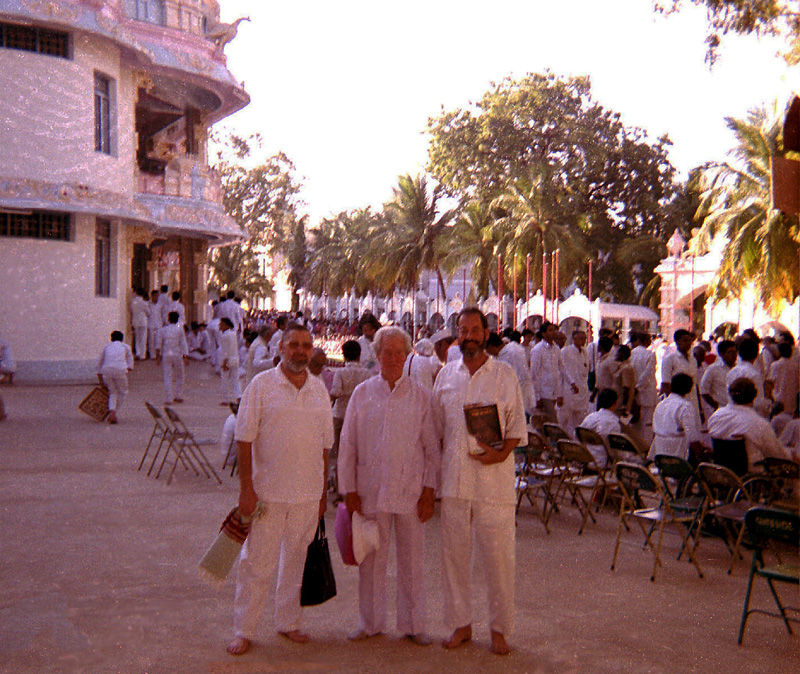 Three devotees after darsan 1992 - Hans Baerholm (Denmark), S. Stakesby-Lewis (UK), Desmond Judge (Tasmania)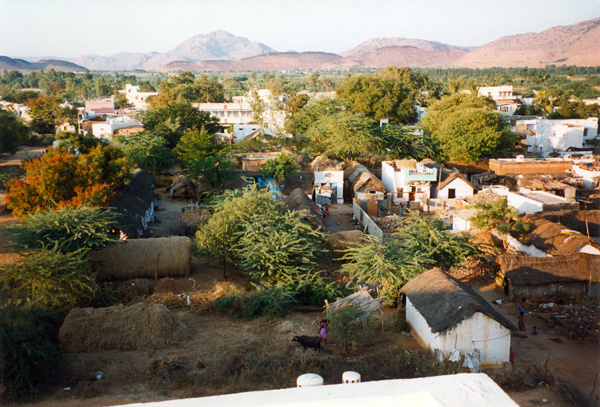 View of Puttaparthi village from the North blocks of Prashanthi - 1997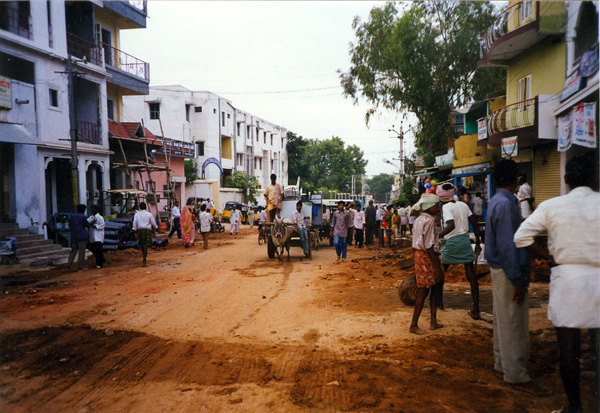 Puttparthi village street outside ashram - 1996